Fuel Pump INDUSTRIAL PUMPS AND SPARE PARTS SUPPLIED BY CV. DSK
Fuel Pump INDUSTRIAL PUMPS AND SPARE PARTS SUPPLIED BY CV. DSK
Update Terakhir
16 / 12 / 2019
Perhatian!
Perusahaan ini terdaftar sebagai Free Member. Hindari melakukan pembayaran sebelum bertemu penjual atau melihat barang secara langsung. COD (Cash On Delivery) atau bertemu langsung dengan penjual merupakan metode transaksi aman yang kami sarankan.
Spesifikasi Fuel Pump INDUSTRIAL PUMPS AND SPARE PARTS SUPPLIED BY CV. DSK
CV. DUTA SURYA KENCANA AS DISTRIBUTOR OF INDUSTRIAL PUMPS AND SPARE PARTS FOR INDONESIA MARKET
INDUSTRIAL PUMPS AND SPARE PARTS
CV. SURYA KENCANA as the specialist for any kinds of Pumps, hereby provides a wide range of Industrial Pumps and Parts in Indonesia.
with has experienced for more than 10 years, CV. Surya Kencana can revert to own stock and a worldwide network of well-known and certified suppliers. This enables us to offer for worldwide activities either from stock or with a minimal lead time.
Our delivery possibilities include spare parts for the following brands and types:
Air Pump CompanyAmstrongARO / Ingersoll RandBJM PumpsBlackmerCAT PumpsChempumpsCorkenCornellDean PumpsEbaraFluxFybroc PumpsGorman RUppGoulds Pumps / ITT PumpGRACO Grease PumpsGRI pumpsJohn Crane Mechanical SealsLinc-Milton Roy pumpsMarch PumpsMilton RoyMoyno PumpsMTH PumpsNeptune Metering PumpNordPacoPALL FilterPrice PumpsPulsafeedersSulzer Pumps /ABSTexsteam Chemical PumpsVersa-Matic PumpsViking PumpsWEG ElectricWilden Diaphragm PumpsWilliams-Milton Roy Pumps
please contact us if you more questions or inquiries for the above products.
or if you didn't find the Pumps or parts as listed above, Please contact us by Phone: 0811-9396 668 or Email: sales1.suryakencana@gmail.com / ds.kencana@yahoo.com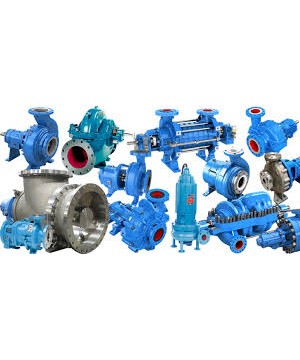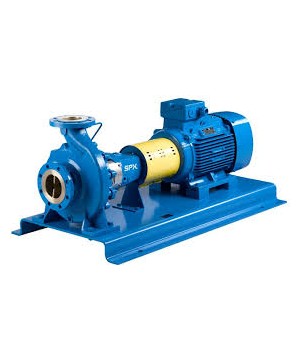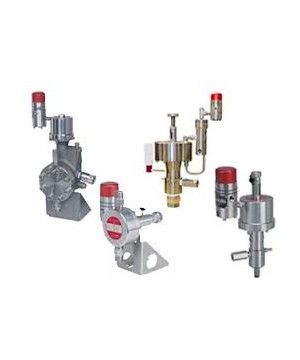 Tampilkan Lebih Banyak

CV. DUTA SURYA KENCANA based in Jakarta-Indonesia has a wide range of options available for chemical injection pumps which are useful for a large number of industries.


Among all options, TEXSTEAM chemical injection pumps by GE Energy are the most popular for their dependability and overall total quality. These TEXSTEAM chemical injectors are designed to make pipelines flow continuously, take care of corrosive particles in natural gas and so many more applications across different industries.
Texsteam pumps are made for durability and have been known to have a consistent track record of very long working lives. The popular models among Texsteam pumps are the 1200 Series, 2200 Series, 2400 Series, 2500 Series, 3700 Series, 4300 Series, 5000 Series, 5100 Series, 6100 Series and 9000 Series models.
Texsteam offers a broad range of pneumatically and electrically driven chemical pumps designed to pump chemicals in precise amounts. Texsteams complete offering includes capacities from .05 gallons per day (.19 LPD) to 2,100 gallons per hour (190,776 LPH) and operating pressures to 12,000 PSI (815 bar). No matter what the conditions are, Texsteam has the right pump for every job.


Texsteam is a leader in technology and commitment to the industry. Texsteams service, price, and engineering provides a multitude of choices to meet every application

Tampilkan Lebih Banyak
Komplek Perkantoran Duta Merlin, Jl. Gajah Mada B44 No. 3-5 RT. 002 Rw. 008, Petojo Utara, Gambir Jakarta Pusat - Jakarta Pusat, DKI JAKARTA, Indonesia -10130
Login Terakhir

10 / 09 / 2019